Civic Saturday ft. Kyshona
Sat
March 31, 2018
10:30 am
CDT
The Basement East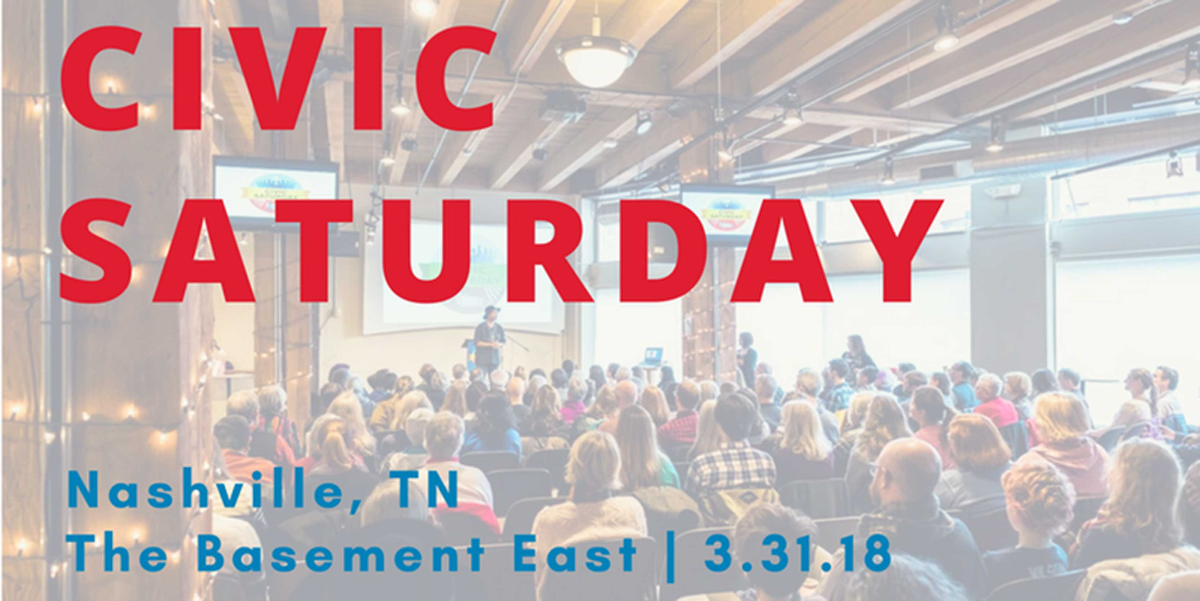 FREE with RSVP
This moment of anxiety and divisiveness calls for a new approach to maintaining a healthy, active citizenry. In a country held together not by race or religion, but by a common creed, how do we maintain any sense of national cohesion? And how do we convert our ideals into action? These are the questions that we confront and answer with Civic Saturday.
Civic Saturday is a civic analogue to church: a gathering of friends and strangers in a common place to nurture a spirit of shared purpose. But it's not about church religion or synagogue or mosque religion. It's about American civic religion— the values and practices of being an active and contributing member of civic life.
What happens at Civic Saturday? Eric Liu will offer a civic sermon, we'll come together in song, we'll hear readings of civic scripture (great and provocative American texts), and we'll gather in Civic Circles to connect and reflect with each other.You'll find at Civic Saturday a belief that civic engagement can and should be joyful and communal.
Join us for Nashville's first Civic Saturday!
Saturday, March 31, 2018
10:30am-12:30pm
The Basement East
FREE and open to all!
PLUS: Join us at The Basement East before and after the program for a social impact mini-fair to learn about organizations doing great work in our community AND to register to vote.
This program is a partnership between Citizen University and Briteheart.