The Basement
Fri
September 2, 2022
6:00 pm
CDT
GET HAPPIER FRIDAYS: Friday Night Funk Band, A Tribe Of Horsman, DE3RA, Taco Mouth
FREE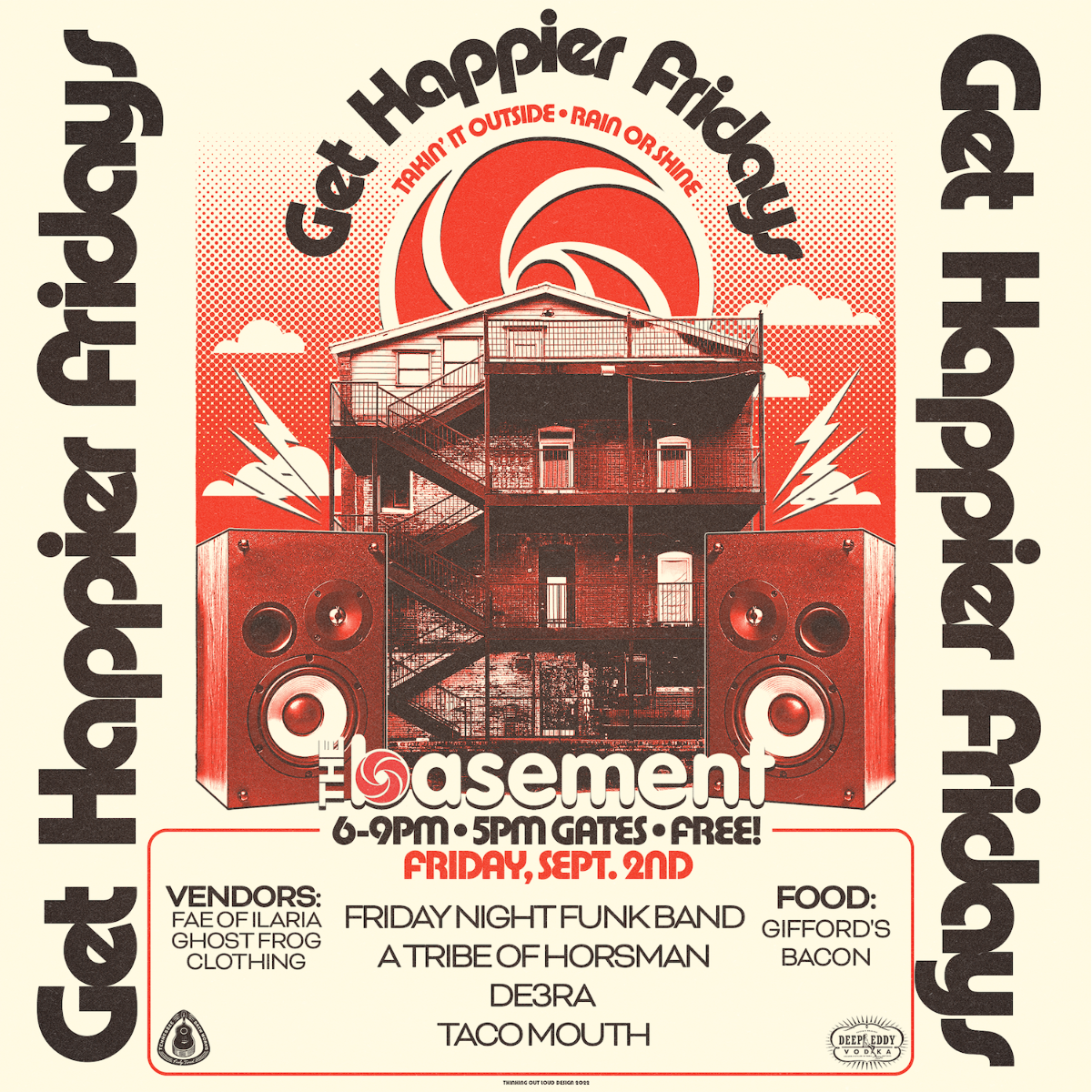 FREE, outdoors show with food trucks, vendors, and your favorite local artists! GET HAPPIER!

FOOD:Gifford's Bacon
VENDORS:
Fae of Ilaria (@fae.of.ilaria)
Ghost Frog Clothing (@ghostfrogclothing)

ARTISTS:
Friday Night Funk Band
A Tribe Of Horsman
DE3RA
Taco mouth

This show currently has no COVID safety requirements for attendees. This is subject to change. If this changes we will be sure to update this page as well as notify all ticket buyers via email.