The Basement East
Thu
September 1, 2022
8:00 pm
CDT
Glass Cannon Live!
$40.00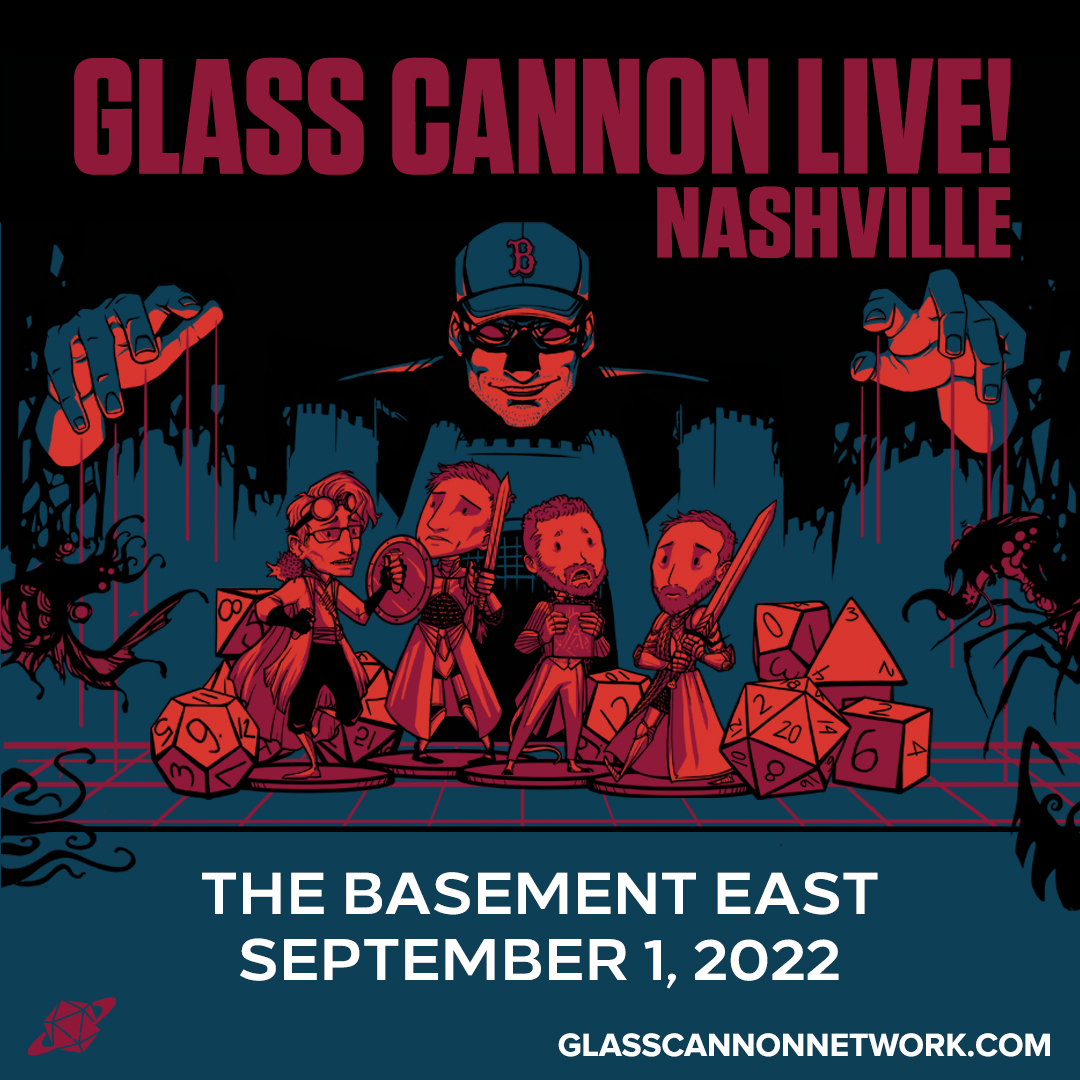 See why they sell out rock clubs across the country and join the five founders of The Glass Cannon Network as they continue to make role-playing games a spectator sport. Glass Cannon Live! follows the story of four would-be heroes caught in a Lovecraftian nightmare where danger lurks around every corner and a great evil from another dimension is poised to destroy the world!
Choosing ticketFast delivery for your tickets means that you will receive your tickets within 48 hours prior to showtime.
By purchasing tickets for this event, I confirm that at the time of the event I will have been fully vaccinated (14 days past final vaccination dose), OR will have received a negative Covid-19 test (PCR or antigen) within 72 hours prior to the event. Children under 12 years of age or fans not vaccinated will be required to present a COVID-19 test result in accordance with these guidelines. Security will check vax cards / test result documentation prior to entry into the venue. Mask wearing will be strongly encouraged.