Shine A Light! FAME Recording Studios 60th Anniversary Bash
Tue
September 19, 2023
7:00 pm
CDT
The Basement East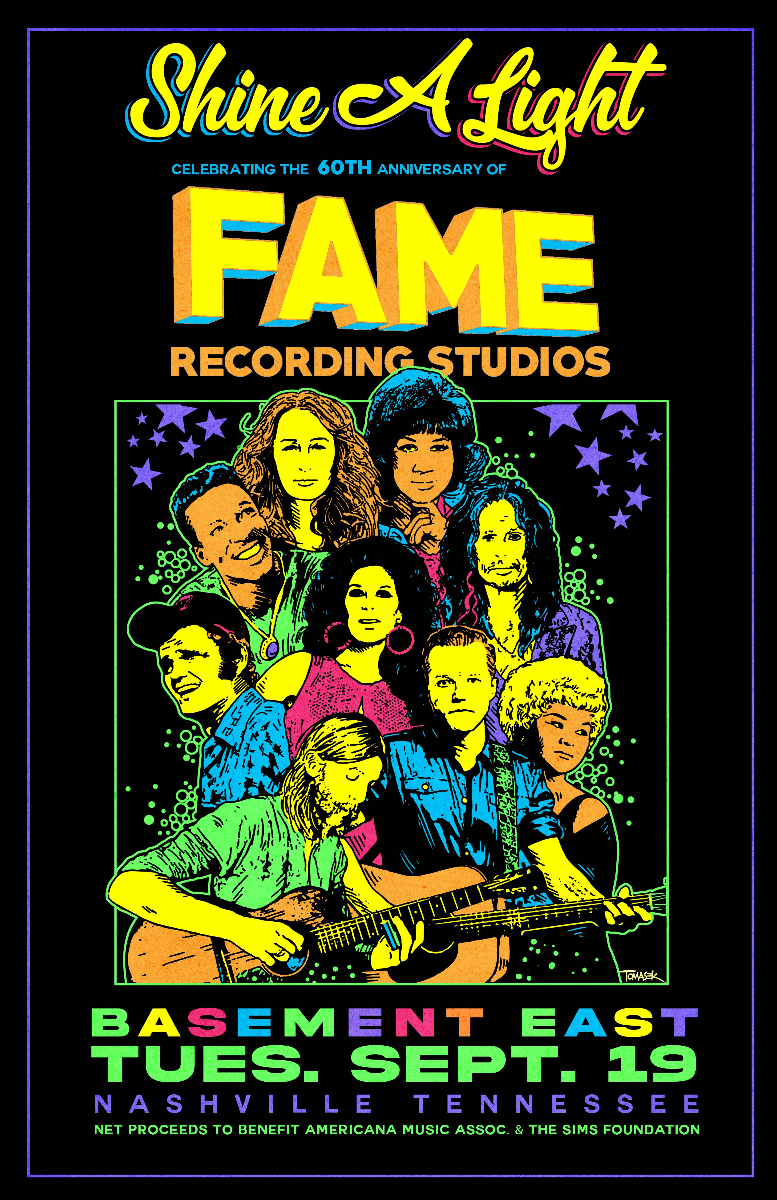 $20.00
Shine A Light! FAME Recording Studios 60th Anniversary Bash
- AmericanaFest Kick Off Extravaganza benefitting the SIMS Foundation & Americana Music Foundation
Doors at 6pm / Show starts at 7pm
14 inch Fringe Creative and the Americana community celebrate 60 Years of the SOUL-shaking, HEART-pounding Groove, and the Birthplace of that Iconic Muscle Shoals sound that changed the world - FAME RECORDING STUDIO.
Proceeds benefit the SIMS Foundation to help expand their Mental Health & Wellness program into Nashville music community and the Americana Music Foundation with their historic preservation and educational programming.
Limited number of tickets are available to the general public - Purchase now for entry to this weeks hottest party.
*Free entry open to Americanafest Wristband holders on a first come first serve basis.
Master of ceremonies Brother Love of THEM VIBES
Featuring performances from * in alphabetical order
The Bad Signs
Bee Taylor
The HawtThorns
India Ramey
King Corduroy & Friends: Danielle Fluitt (of Thrift Store Cowboys), Henry Wagons & Sam Morrow
Lance Whalen
Robert Kearns & Friends: Aaron Lee Tasjan, Brian Owings, Dillon Warnek, Jesse Dayton, John Jackson, Nick G
Stevie Redstone
Them Vibes all star set with Charlie Argo, Crystal Rose, James Otto, Nicole Atkins, Rachel Rodreguez, Rebecca Lovell of Larkin Poe & The Shindellas
+ more
Thank you to our sponsors at WMOT 89.5 ROOTS RADIO, DITTY TV, The VINYL LAB, McGLINCHEY STAFFORD, & SUGARLANDS DISTILLING