Glass Cannon Live!
Thu
September 1, 2022
8:00 pm
CDT
The Basement East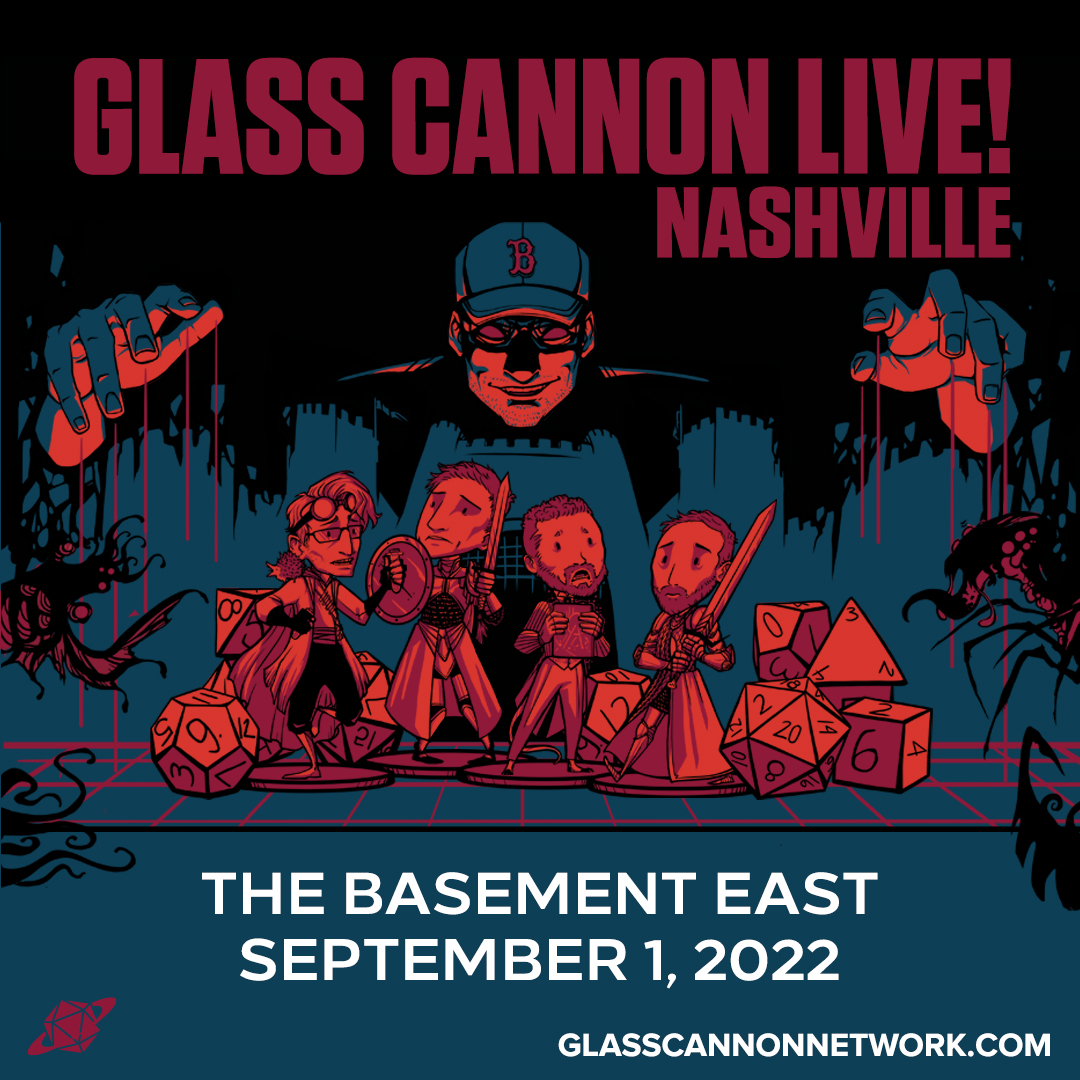 $40.00
See why they sell out rock clubs across the country and join the five founders of The Glass Cannon Network as they continue to make role-playing games a spectator sport. Glass Cannon Live! follows the story of four would-be heroes caught in a Lovecraftian nightmare where danger lurks around every corner and a great evil from another dimension is poised to destroy the world!
Choosing ticketFast delivery for your tickets means that you will receive your tickets within 48 hours prior to showtime.
This show currently has no COVID safety requirements for attendees. This is subject to change. If this changes we will be sure to update this page as well as notify all ticket buyers via email.