Loud Jamz - "A Show on Shuffle" Nashville's Most Eclectic Musicians' Gathering
Mon
June 7, 2021
8:00 pm
CDT
The Basement East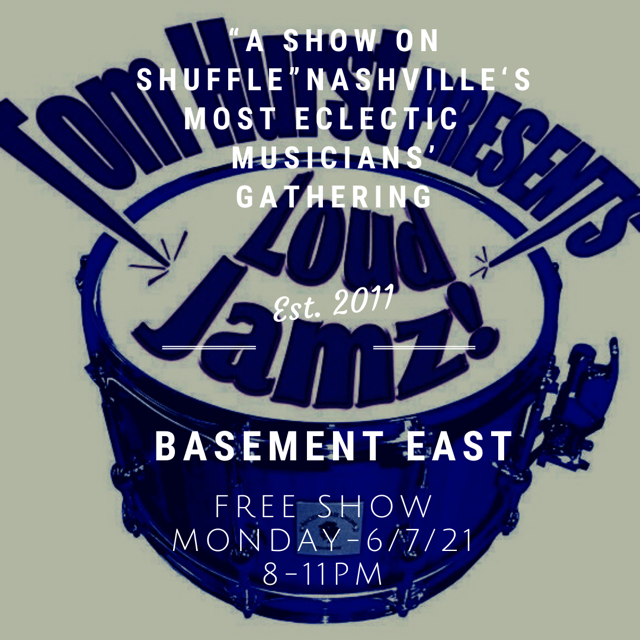 $0.00
For almost a decade the Loud Jamz have encouraged musical camaraderie and fellowship through events that are supportive, and non-judgemental gatherings of musicians and music lovers of every stripe.
These free musician mixer events have championed the spirit of improvisation, and exploration in pretty much any style of music from rock, funk, jazz fusion and pop to bluegrass, Afro-Cuban, Brazilian, African, Indian, and other world styles as well as the many derivations of the blues.
Through the history of the Jamz 50 plus shows we've had an extraordinary, and eclectic array of over 700 of Nashville's finest musicians participate in our events performing close to 900 songs from across the vast spectrum of the popular music of the last half-century.